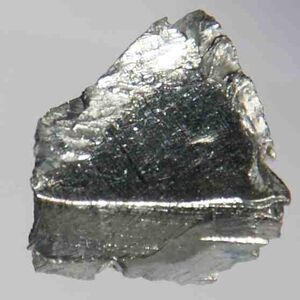 Lutetium is a chemical element with the symbol Lu and atomic number 71. It is in the d-block of the periodic table, not the f-block, but the IUPAC classifies it as a lanthanide.
Characteristics
Edit
It is one of the elements that traditionally were included in the classification, "rare earths". One of its radioactive isotopes (176Lu) is used in nuclear technology to determine the age of meteorites. Lutetium usually occurs in association with the element yttrium and is sometimes used in metal alloys and as a catalyst in various chemical reactions.
Ad blocker interference detected!
Wikia is a free-to-use site that makes money from advertising. We have a modified experience for viewers using ad blockers

Wikia is not accessible if you've made further modifications. Remove the custom ad blocker rule(s) and the page will load as expected.