Cordierite.jpg|thumb|300px|right]]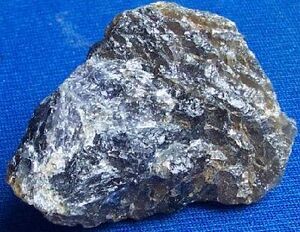 Cordierite
(mineralogy) or iolite (gemology) is a
magnesium
iron
aluminium
cyclosilicate.
Iron
is almost always present. Cordierite typically occurs in contact or regional metamorphism of argillaceous rocks. It is especially common in hornfels produced by contact metamorphism of pelitic rocks
Characteristics
Edit
Catalytic converters are commonly made from ceramics containing a large proportion of cordierite. The manufacturing process deliberately aligns the cordierite crystals to make use of the very low thermal expansion seen for one axis. This prevents thermal shock cracking from taking place when the catalytic converter is used.
Ad blocker interference detected!
Wikia is a free-to-use site that makes money from advertising. We have a modified experience for viewers using ad blockers

Wikia is not accessible if you've made further modifications. Remove the custom ad blocker rule(s) and the page will load as expected.